By
Phil
- 30 July 2014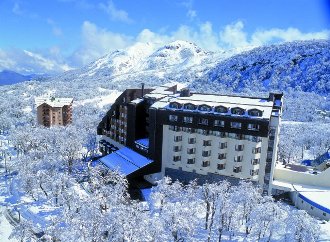 A court in Chile has put the tender process for the casino in licence in Chillán on hold after Argentine Spanish company Bold-Peralada appealed to a local court claiming that it had been fraught with irregularities.
The legal challenge claimed that the Regional Government had gone beyond its remit when awarding it 0 points while awarding 300 points to Marina del Sol. Lawyers acting on behalf of the company claimed that the Regional Government had no right to award points on the basis of technicalities.
Lawyers for the company were able to argue successfully that instead regional councillors should have confined themselves to voting on specific points revolving around the destination of the project only and how it would fit in with overall regional strategy as opposed to specific technical points when it came to each project.
Lawyer representing Bold-Peralada, Ricardo Abdala in a letter said that the Regional Council had "exceeded" its powers as stipulated by Chile's gaming law and denounced as "arbitrary and illegal" the vote carried out by the Regional Council as if did not follow the rules as laid out by Chile's gaming laws.
The Regional Council has the power to decide on 300 of the 2,000 points of the tender process. Earlier this year, The Resolution Council of the Chilean Gaming Control Board announced that starting in January 2014 it would begin the licensing process for a new casino after Termas de Chillan withdrew from the market in 2013.The Chilean Gaming Board officially accepted Termas de Chillan's withdrawal in November 2013 after the operator blamed bad market conditions as well as the location of the casino for its decision to close.
The Chilean Gaming Control Board has until August to make its final decision on the project – the investment for which could amount to around US$55m. Meanwhile, the court has ordered that a report on the issue be sent to Mayor Rodrigo Diaz, President of the Regional Government of Bío Bío. It is believed that lawyers acting on behalf of Marina del Sol will appeal the decision.