By
Phil
- 7 July 2014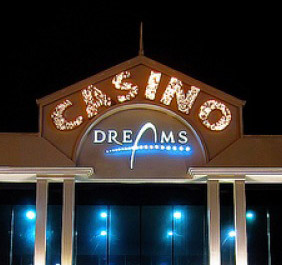 Dreams has announced its decision to withdraw its application for a licence to operate the Casino Chillán.
Dreams Corporate Manager Claudio Tessada said the company 'will not continue to endorse an irregular process.'
The company announced that it had decided to withdraw its application to operate a casino in Chillán saying that: "It would not continue to endorse an irregular process and for that reason we have opted to withdraw our bid. We have been the object of an infringement of our rights in the Regional Council (CORE) which has acted in a biased way thus damaging our legitimacy. To carry on with this process would mean to consent to this decision which is something we are unwilling to do.
"This has been the second time that Dreams has suffered such a situation. The first was in 2013 in Ovalle, when the Regional Council of Coquimbo based its unfavourable decision on a report by the Director of Municipal Works, when the law is explicit that it may only refer to the municipality where it is located, "the company said.
"The board of Dreams Inc. has expressed its full commitment with the authorities and institutions, as well as the entire industry to move towards more regulation to avoid situations like those experienced in Bío-Bío and Coquimbo. And until we see policy and regulatory changes, it will favour its development in other Latin American countries, "the company further added in its statement.
The decision comes after Marina del Sol Casino won the most points during the first stage of the bidding process. Besides Dreams and Marina del Sol Casino, the Boldt Peralada Group have also bid for the right to operate the remaining casino licence in Chile. In its next stage the local municipal council must also look at each proposal as well as head of the Chilean Gaming Board and the Chilean Tourism Board. But Dreams is now out of the running.
Earlier this year, The Resolution Council of the Chilean Gaming Control Board announced that starting in January 2014 it would begin the licensing process for a new casino after Termas de Chillan withdrew from the market in 2013.The Chilean Gaming Board officially accepted Termas de Chillan's withdrawal in November 2013 after the operator blamed bad market conditions as well as the location of the casino for its decision to close.