By
Phil
- 24 January 2020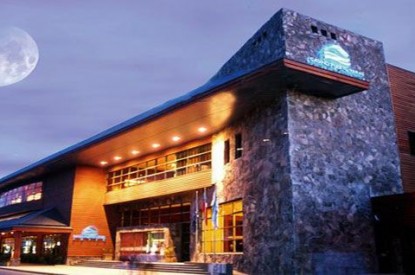 The Ninth Chamber of the Court of Appeals of Santiago de Chile has rejected the claim of illegality presented by Sun Dreams against the Superintendence of Casinos (SCJ), for granting the operating permit in Puerto Varas in the south of Chile, in June 2018, to its competitor Enjoy.
In its ruling the court does not specify the amount that Sun Dreams must pay in compensation for the expenses caused to Enjoy during the litigation. The permit granted to Enjoy has a term of 15 years from 2020.
Sun Dreams claimed that its competitor's project did not comply with current legal regulations and the technical bases applicable to the tender.
According to Mauricio Morales, legal advisor of the SCJ, the decision shows the strength of the administrative control systems due to the amount of legal wrangling over the granting of the licence. "It must be difficult to find another procedure for granting permission that has been scrutinised so many times before the courts of justice," he said.
The conflict arose after Enjoy was awarded the 15-year license for the Pucón and Puerto Varas casinos once the tender for the municipal casinos was completed.
In 2018 Sun Dreams, filed two appeals before the Santiago Appeals Court against the Chilean Gaming Board (SJC) through which it sought to challenge and revert the decision to grant the licence to the casinos of Pucón and Puerto Varas to Enjoy. Sun Dreams argued that the resolutions of the SCJ are illegal.
According to the company, Enjoy presented two projects with incorrect technical criteria, which allowed the company to reduce the costs associated with both projects. This, they argue, allowed the company to put forward greater profit forecasts but went against the rules of the tender and other regulations. This is significant as once the technical bid evaluation was completed then the winning bidder was awarded to the company offering the highest financial bid.
However in August Enjoy filed a lawsuit before the Tribunal for the Defence of Free Competition (TDLC), against Sun Dreams, for possible acts of unfair competition.
"Fourteen months after that aware, there is a deep concern that none of these projects, legitimately awarded, and has been able to begin construction. And this is not due to causes attributable to our representatives," said the company in the document put forward to the TDLC at the time.
"The delay is due to the fact that Sun Dreams, a competitor of Enjoy, has developed an organised, repeated and systematic accumulation of judicial, administrative and de facto actions, aimed at taking away from the company the permits that were legitimately granted and, alternatively, to increase the legal and business uncertainty that affects it and its costs, until its operation becomes unfeasible," the complaint said. "And Sun Dreams has acted in the conviction that the delay in the construction of Enjoy's projects, in which it is committed, will be enough to drive it out from the market."