By
James
- 28 November 2022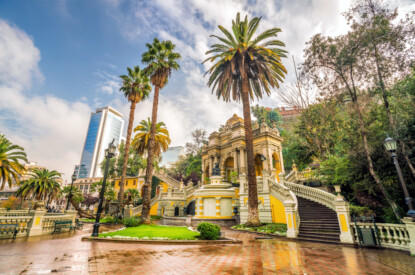 Dreams and Enjoy are still awaiting the resolution of the Chile's National Competition Authority (FNE), which decided to extend to phase two the term of analysis of the merger of both companies. Now that more than 100 business days have passed since its decision, the companies sent a note to the FNE.
Through the lawyers Julio Pellegrini, Pedro Rencoret and Catalina Sierpe, Dreams asked the FNE "to bear in mind a series of observations that allow such preliminary risks to be ruled out." They did so through a 20-page presentation, prepared from three economic reports by economic consulting firm Compass Lexecon (at the request of Enjoy), Chilean based consulting company Gerens and economist Jorge Tarziján (both at the request of Dreams).
The FNE's concern is that the merger, which will account for 76.4 per cent of the gross revenue of the entire industry in 2019 and 58 per cent of casino licenses, will have a negative impact on economic offers made during tenders and the service of the merged company.
According to the Compass Lexecon report, "no coincidence has been observed between the parties in the latest bidding processes (of municipal casinos), nor in the processes prior to the year 2015", so the merger should not have a negative impact in the sense that the state agency may fear.
"In this way, prior to the completion of the operation, the permits associated with the most important casinos in the country will already have been tendered and in the coming years the permits of four casinos will be tendered, which together represent a smaller percentage of the industry," says the firm's document.
According to the same firm, there is no risk of the operation of casinos overlapping in the peripheral regions of the interior of Chile, while the only coincidences between casinos of both companies occur in the metropolitan region of Santiago. However, according to Jorge Tarziján, "the existence of the Rinconada and Monticello (casinos) is amply justified by the large number of people who live in the metropolitan region."
At the moment there is no resolution from the FNE regarding the merger between Dreams and Enjoy, but it is expected to take place between the end of this year and the beginning of 2023.
In January Enjoy S.A and Dreams S.A – the two largest casino operators in Chile – announced that they had finalised their agreement to merge their two companies. In a presentation to shareholders the firm highlighted that the merged company -which will be called "Dreams Enjoy SA,"- would consolidate itself as a leader in the casino industry.
However in June the FNE put the brakes on the merger. The FNE said that in order to investigate its effects on the market that it needed more time to analyse the merger after initially finding that it could possibly reduce competition in the market and have a negative effect on consumers as well as other casino operators.