By
Phil
- 5 May 2015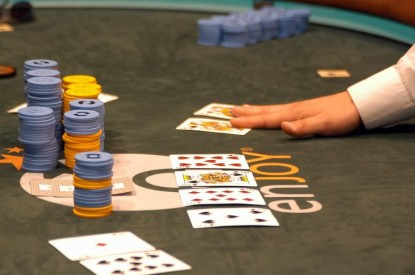 Enjoy's search for a strategic partner has changed focus with General Manager Gerardo Cood announcing the company is looking for a real estate partner in order to develop land already available to the company in Chile such as Pucon and Coquimbo.
While at first the firm's search for a strategic partner was to help exercise the option to take 100 per cent ownership of the Conrad in Punta del Este, which will require about US$200m, now the goal is to have a partner as a platform by which to expand in Latin America.
"We want someone who has experience in the non gaming sector because 50 per cent of the investment in this sector is linked, for example, to hospitality and other benefits that are not directly gaming related," Mr. Cood said, who added that that the company could have a new partner by the end of new year.
He added that although it does not have an advantage nor have any special guarantees, one of its possible partners in this enterprise in the future could be the Terranum group, which controls the Hotel Decameron, with which Enjoy recently signed an agreement last month. The agreement will provide Enjoy with the possibility of entering two new markets: Colombia and Peru, where it will install three gambling centres.
In April it was revealed that Enjoy had signed a Memorandum of Understanding with the Decameron hotel chain. The document outlines the general terms and conditions of a partnership regarding the operation of casinos by Enjoy in the Decameron resorts, and the marketing of the hotels belonging to both chains. According to the document the joint operations will come into operation in the first half of 2016.
President of the company Antonio Martinez explained that the trend in the casino industry globally is that 60 percent of business revenues come from non gaming areas, which is not the case for Enjoy – a situation which the company is trying to reverse.
The change of approach was decided three months ago and not Mr. Martinez said in response to the merger of its competitors Dreams and Sun which was announced in February. In February 2014 Dreams and Sun International announced that they had entered into a memorandum of understanding to merge their Latin American operations as part of Sun's International plans to expand into the Latin American gaming market.