By
Phil
- 10 May 2022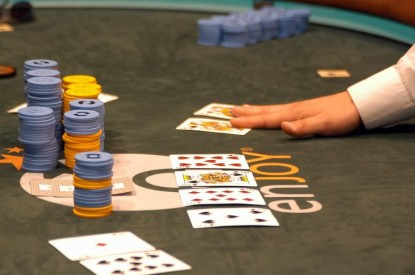 The Gaming Board (SJC) has revealed that Enjoy has withdrawn from the tender for the casino license in Antofagasta.
"The withdrawal of the offer by Antofagasta is based on a responsible decision made by the company, after considering the high costs, demands and high requirements for the issuance of guarantees necessary to continue with the application process," Enjoy said.
According to the company, the decision was made in order to "protect its financial stability, sources of employment and focus efforts on future business projections." These "have been the main reasons for this withdrawal, which is only limited to the Antofagasta process, in which Enjoy was the only bidder, therefore not affecting the rest of the bidding processes in which Enjoy is currently taking part," the company went onto say. "Lastly, we want to reinforce our commitment and interest in maintaining Enjoy's presence in the city of Antofagasta, for which we will continue to work with passion and enthusiasm, confident that we will later find better conditions for issuing the guarantees that the new application process." Enjoy said.
Enjoy was the only bidder for Antofagasta, so the SCJ will have to restart the process to find a new interested party. The board stated that it would now begin a new tender for the casino.
For its part, the Superintendence also reported that Operación El Escorial S.A withdrew its application for an operating permit in Antofagasta, and that "the technical evaluation of twelve applicant projects continues, which were presented at the public hearings held on October 18 and November 19, 2021 and January 7 of this year."