By
Phil
- 1 September 2020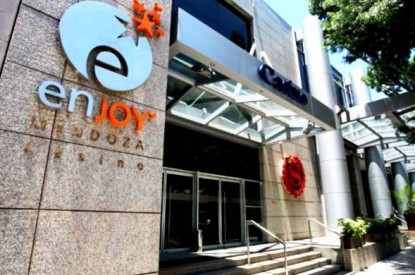 With first half losses of over $112.3m, Chilean operator Enjoy is desperate to reopen its gaming properties.
Whilst it is ready to welcome guests back to its gaming floors from an operational standpoint, the reopening schedule remains in the hands of the health authority with the only advice from them being that reopening will likely happen within the next two months. Enjoy has taken into account all the sanitary measures and security requirements issued by the authority, including distance restrictions, a limited capacity of 50 per cent, and a complete redesign of its gaming rooms.
Eliseo Gracia, Enjoy's Corporate Operations Manager, said: "We have studied the behaviour of consumers in large gaming centers like Las Vegas , focusing on the customer's journey within the casinos, their behaviour, consumer interactions, and their perceptions on safety and health issues. All this analysis, together with studies of consumer behaviour in Chile , has allowed us to generate more than 100 customised formal protocols of procedures that are already being applied in our casinos, in preparation for a future reopening of the casinos in the different cities of the country."
"We have worked with various external consultants and established work groups where workers and unions from each of Enjoy's units in the country have joined , in order to generate collaborative manuals that allow better teamwork," explained Ms Gracia.