By
James
- 21 November 2022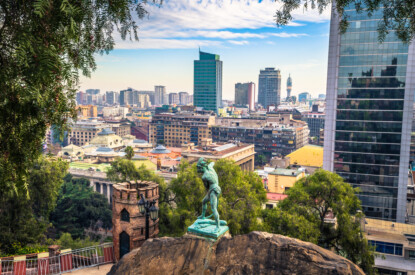 The Chamber of Deputies rejected a request put forward by the Economic Commission for the Promotion of Micro, Medium and Small Enterprises over the gambling advertising bill. The commission wanted to review the bill but now that this request has been rejected it means that it will go to the lower house for a vote. The vote could usher in a raft of new measures that would ban gambling advertising during sporting events.
Chile has still to regulate online gambling with reports growing that a gambling bill could be put forward next year. Despite the fact that it is unregulated the presence of online sports betting companies has grown considerably over recent years especially via sponsorship deals with top football clubs.
In October Deputy Marco Sulantay was put in charge of getting a bill through parliament that would prohibit any type of sportsbetting betting advertising during sporting events. The bill was passed by The Sports Commission in the Chilean Chamber of Deputies at the end of September. Sulantay, the author of the bill, is now responsible for presenting the approved text before the plenary session of the Chamber of Deputies.
The bill could be debated next week. If passed it could have a huge impact on the financial situation of many clubs and sporting organisations.
Currently, at least 11 of the 16 clubs in the country's first division have some type of sponsorship, in addition to the Chilean national football team.
In July Pablo Milad President of La Asociación Nacional de Fútbol Profesional (ANFP), which acts as the organizational body for professional competitions in the top two leagues, said that sports betting operators provided "a significant support for the clubs" and that agreements with sports betting companies did not break Chilean law.