By
James
- 16 January 2023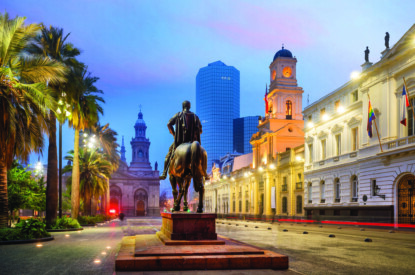 The Executive Branch will push forward on the regulation of online gambling in Chile during March, according to according to the undersecretary of Finance, Claudia Sanhueza. That is the term that the authorities set themselves to add the corresponding changes to the bill presented last year and move forward with it during the first term of this year.
The official appeared before the Economic Commission of the Chamber of Deputies, explained the government's intentions and said that there are two potential models over how the sector will be regulated: total prohibition or via a state monopoly with a semi-open market. If legalised the online industry would be governed by the government, which would involve the intervention of the Superintendency of Gaming Casinos (SCJ).
The head of the SJC, Vivien Villagrán, also attended the last session of the legislative body and explained that the regulation of online gambling in Chile will mean "an extremely costly battle" and assured that the intervention of other control entities such as the Internal Revenue Service (SII) or the Financial Market Commission (CMF), among others would be necessary.
The Economy Commission of the Chamber of Deputies had been expected to deal with the bill put forward by lawmakers in August. The legislative initiative, was presented by the previous government, and stated that among its main points, that operators would remain under the supervision of a new regulatory board with specific taxes of 20 per cent on gross income imposed on operators, 15 per cent on users and license fees for both general and special licenses. Earlier this month The Economic Commission of the Chamber of Deputies held a hearing to hear the opinions of the parties interested in the regulation of online gambling in Chile. The legislative body listened to the presentations of Carlos Silva Alliende, prosecutor and manager of Corporate Affairs of Dreams, and Juan Sebastián Ayra, general manager of the Chilean Association of Gaming Casinos (ACCJ)