By
James
- 20 February 2023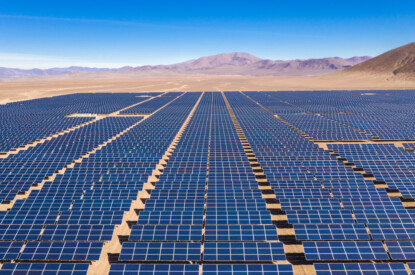 Chile's National Competition Authority (FNE) has asked that Dreams and Enjoy identity a suitable buyer for the casino Rinconda around 60 km north of Santiago before they are allowed to advance with the proposed merger.
The FNE informed the companies that, to consider this option, "the identity of a suitable buyer must be known, in order to analyze whether or not the measures offered have the ability to restore competition."
Enjoy and Dreams had proposed giving up control over the Rinconada casino so that the merger can go ahead. The selling off of the Rinconada casino would reduce the company's position in the Santiago metropolitan region. It was hoped that the measure would be enough to satisfy the FNE and attract other interested parties to buy the facility and favour competition in the region.
This is the latest in a long series of delays. In June 2022 Chile's National Competition Authority (FNE) announced that it had put the merger on hold. The FNE said that in order to investigate its effects on the market that it would need a further 90 days to investigate and analyze the merger. The FNE said that the investigation had begun on May 3 2022 after initially finding that the merger could possibly reduce competition in the market and have a negative effect on consumers as well as other casino operators.
In November Dreams and Enjoy sent a note to the FNE defending the merger. In January 2022 Enjoy S.A and Dreams S.A – the two largest casino operators in Chile – announced that they had finalised their agreement to merge the two companies. In a presentation to shareholders the firm highlighted that the merged company -which will be called "Dreams Enjoy SA,"- would consolidate itself as a leader in the casino industry in Latin America, with a presence in Chile, Uruguay, Peru, Argentina, Colombia and Panama.