By
Phil
- 25 March 2022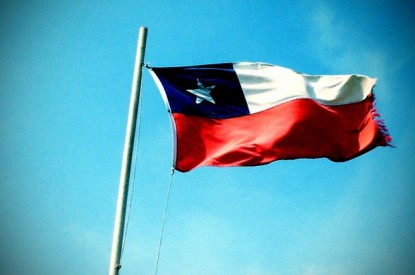 A lawmaker in Chile has put forward a bill that would ban sports betting advertising via sponsorship deals with football leagues and clubs. Deputy Marco Antonio Sulantay, a member of the Sports Commission in the Chamber of Deputies, said he would submit the bill to the Lower House.
Sulantay said that sites operating in Chile did so "without paying any type of tax for the millions of dollars in profits they generate" adding that sports betting advertisements had "taken over" sports.
"It is necessary to prohibit them from being sponsors of sporting events and clubs or for the Ministry of Finance to make decisive progress in regulating their operation in Chile . . . and for them to pay the corresponding taxes," he said.
The legislator argued that advertising in football posed a risk to minors. "Users can generate profits with smaller bets, but lose everything in a single bet and become desperate to recover that money with larger bets," he said.
The announcement comes as Chile is finally seeking to change its online gambling laws.
A pro online gaming initiative would allow companies to apply for a five year renewable licence or a temporary license for just six months. Companies must be incorporated in Chile and report the origin of their funds, detail their shareholders and final beneficiaries, and would also be required to comply with certain anti money laundering laws. Online gambling would fall under the supervision of the gambling board. However a spate of high profile sponsorship deals with betting companies has caused rising concern in the press and amongst lawmakers. Earlier this month The Monticello casino filed a complaint in the Prosecutor's Office accusing Betsson of breaking local gambling laws. It could well be the first in a series of moves as the landbased sector moves against government plans to give online gambling the go ahead.