By
Phil
- 31 December 2013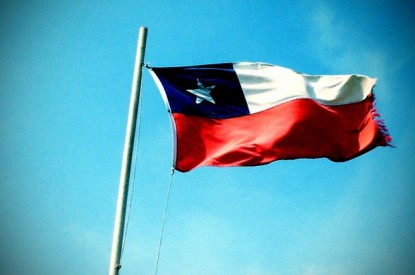 A new, Chilean casino licence, which will be up for tender in 2014, could be granted once again in the province of Ñuble; one of four provinces of the Chilean region of Bío Bío.
Earlier this month The Resolution Council of the Chilean Gaming Control Board (SCJ) announced that starting in January 2014 that it would begin the licensing process for a new casino after Termas de Chillan withdrew from the market in 2013. The operators of the casino, which was located in the Province of Ñuble, blamed bad market conditions as well as the location of the casino for its decision to close. However, according to unofficial sources the casino could still be located in the province after a number of operators have shown an interest in establishing a new casino there.
The SJC officially accepted Termas de Chillan's withdrawal from the market in November.  The number of visitors to the casino had been steadily dropping from 16,082 in 2010 to 12,101 in 2012. The casino, located in a ski resort and popular tourist destination in the Bío Bío region was first granted a license in 2017 and its license was valid until 2022.The poor results derived partly from the fact that the casino was located in what is primarily a ski resort and as a result visitors were seasonal.
Operators may now offer their tender provided that the project is not located in the Metropolitan Region of Santiago, is not in a region which already has three casinos and is not located within 70 km from another already existing casino. Despite the obstacles encountered by the original licence holders Ñuble would still seem to  be a popular choice due to the high level of tourism in the area and according to unofficial sources local operators already involved in the Chilean casino industry have been focusing on the cities of Chillán, Chillán Viejo, Bulnes, San Carlos and Pinto.