By
James
- 3 August 2022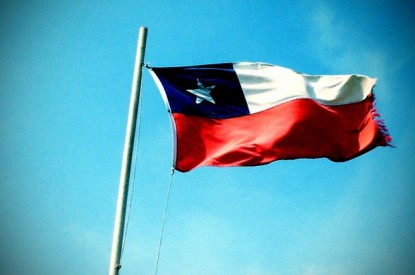 The Economy Commission in the Chamber of Deputies has delayed discussions over online gambling legislation after it received a request from the executive branch. The request was made by Representatives of the Ministry of Finance headed by Minister Mario Marcel who asked the parliamentary working group to delay the debate on the bill for thirty days.
The Ministry said it needed more time so that it could present its own improvements to the bill and cover the issue within the scope of tax reform and other government initiatives.
In July President of the Chamber's Economy Commission Daniel Manouchehri announced that online gambling legislation would be discussed in the Chamber of Deputies early in August. Lawmakers could either consider an online gambling bill put forward under the previous administration of Sebastián Piñera or could look at any new bill handed down by the new executive branch.
Due to the increasing presence of online gambling and sports betting in football lawmakers have recognised that it is time to deal with the issue especially now as the Gaming Board (SJC) has also stated that online gambling is illegal except under special conditions.
During the session on Tuesday the Undersecretary of Finance, Claudia Sanhueza agreed arguing that delaying the initiative would allow the Executive "to study and present the necessary adjustments to address the challenges diagnosed together with all the incumbent institutions, in addition to incorporating other proposals that arise in the matter, such as, for example, the regulation of advertising." At the same time the official indicated that the major tax reform that the government is seeking to get approved "presents progress on issues related to the project such as the wider debate regarding the regional income law in relation to the destination of government resources." Sanhueza added said that a broader executive led approach would lead to tighter restrictions against offshore operators.
After unanimously admitting the request from the Ministry of Finance, the President of the Economy Commission, Deputy Daniel Manouchehri, highlighted the importance of "introducing relevant issues such as taxes for the communes and regions with casinos."
Major changes are underway now that President Gabriel Boric, a 36-year-old leftist former student protest leader is in power. His presidency is set to herald in the most dramatic economic changes in years as he seeks to raise taxes on the rich and the mining industry. He will also increase spending on social welfare programs and put in place more government control over businesses.