By
James
- 27 February 2023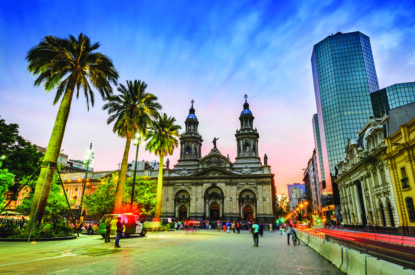 Appearing before the Economy Commission of the Chamber of Deputies lawyer Carlos Baeza representative of Betano, Betsson, Coolbet, Estelarbet and LatamWin claimed that regulation of the online sector would not have a negative affect on money generated by the landbased industry.
"Unlike what has been tried to be put out there in public opinion, the presence of online betting platforms has not affected the income of traditional casinos, because they are completely different experiences and that respond to the varied consumer preferences of the users. In Chile, physical casinos are a pole of investment, tourism and generate 2,300 direct jobs. The regulation of the betting platforms will not affect their operation at all," Baeza said.
The Economic Commission of the Chamber of Deputies is currently discussing a bill that would regulate online gambling. Baeza presented evidence that he said proved that the growth rate of land-based casinos in regulated markets such as the United Kingdom, Italy and France was not affected by the entry into the market of online platforms once they were regulated. Instead they acted as complementary industries.
"Some players prefer a wide range of games and the privacy offered by the Internet, while others want to combine a more limited gaming offer, but with an offer of shows and a social experience in land-based casinos," he said.
He added that in addition to increased revenues for the government, the regulation of online platforms was beneficial overall because it helps protect minors from gambling related harm; allocates resources for the promotion of responsible gambling and puts in place other player protection measures. Regulation also helps prevent money laundering and provides guarantees that prizes are awarded to players he argued.
In January the Economic Commission listened to the presentations of Carlos Silva Alliende, prosecutor and manager of Corporate Affairs of Dreams, and Juan Sebastián Ayra, general manager of the Chilean Association of Gaming Casinos (ACCJ).