By
James
- 5 December 2022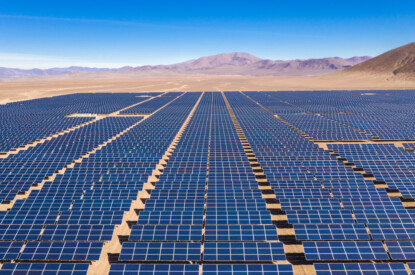 Enjoy's corporate lawyer Carlos Silva has criticised offshore operators operating in Chile saying that they are breaking the law. However he emphasised that Dreams was no opposed to the government changing its laws to encompass an expansion of online gambling.
"Dreams is not opposed to the Chilean State deciding to have a special regulation regarding online gambling. However, the current Constitution expressly establishes that betting issues are matters of law," he said in an interview with Diario Financiero.
He went onto say that gambling required a license: "Our claim is that the law be respected, and if the legislator establishes that you can play online, that's fine.".
In addition Silva said that Chile's Penal Code "sanctions with jail terms anyone who exploits (gaming) outside of the regulation", for which he emphasized that Dream's position is "that the platforms must wait for a law that authorizes them."
According to Silva online operators offering games in Chile were "dishonest."
As a solution to those who already operate in the market Silva said that they should be given an 18 month cooling off period so that were unable to benefit straight away from their database of customers straight away should laws be changed.
Silva also said that the company had initiated legal action against a number of online platforms: "We are suing Betano, Betsson, Coolbet and Latamwin, because they are basically committing a crime and since they have no established address in Chile, it is difficult for them to appear because they cannot be notified."
This is not the first time that Silva has come out against offshore market. In July Silva criticised the advertising of online sportsbetting in the Sports and Recreation Commission in the Chilean Chamber of Deputies. In his presentation Silva also claimed offering online gaming gambling was a criminal offence as it was illegal.