By
Phil
- 2 July 2014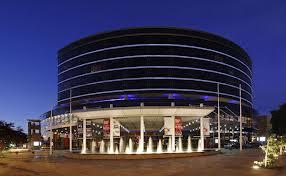 According to statistics released by The Chilean Gaming Control Board (SCJ) gross gaming revenues for the 16 casinos operating in Chile stood at US$ 42.5m in May, a 19.1 per cent increase compared to April.
When compared to the same month last year revenues increased by 21.4 per cent.
Both visitor numbers and the average spend also increased when compared to April with a total of 482, 421 thousand visitors who spent on average US$88.50 This is compared to 409,410 visitors in April who spent on average $US 87.6, a 1.1 per cent increase. The 16 municipalities and 11 regions where the casinos are located received a total of US$7.1m in gaming tax revenue while casinos generated an additional US$ 2.5m in tax on entrance fees for the state. On top of this amount the casinos also generated US$ $6.8m in gaming VAT.
In terms of gross gaming income generated by the casinos, the Monticello Grand Casino came in first place with 29.9 per cent. In second place came Casino Rinconada with 12.1 percent of market share. In third place was Marina del Sol with 1.9 per cent then Enjoy Antofagasta with 9.4 per cent. While in fifth place came Dreams Temuco with a total of 7.1 percent of market share.
According to the latest statistics released by the SJC the 9,635 slot machines in operation in May handed out an average of 93.5 per cent of the stake. While the total bets made on slot machines stood at US$525.1m the prizes handed out stood US$491.2m leaving a win for the casinos of US$34m.
Casino Revenues are bound to increase long term with another major opening in the near future. Earlier this year The Resolution Council of the Chilean Gaming Control Board announced that starting in January 2014 it would begin the licensing process for a new casino after Termas de Chillan withdrew from the market in 2013.
Four interested parties have now submitted their blue prints for their projects to the SCJ which will now work on due diligence and submit their findings to the Resolution Council who will announce their decision by the end of this month. The new license can be anywhere in Chile and will not be restricted to the Bío Bío region but with certain restrictions in place as laid down by Chile's gaming act of 1995.