By
Phil
- 27 October 2019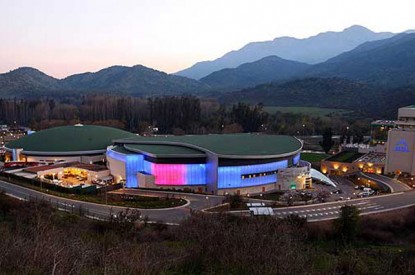 The Chilean Gaming Board (SJC) has issued Circulars N°s 25 and 26— which suspends the obligation of casinos and their annexed services to run in zones where safety conditions for workers and customers can not be guaranteed.
The move follows days of unrest in Chile with tens of thousands of protesters taking to the streets of the capital, clashing with riot police as they demand economic improvements in education, health care and wages.
The SJC has also suspended the administrative deadlines for casinos due to the current state of emergency. The suspension will be in effect as long as the state of emergency is in force.
Protests began over a price increase for subway tickets in capital Santiago but have since escalated quickly. Economic inequalities, living costs and rising debt have caused anger in one of the most prosperous and stable democracies in Latin America. A number of cities in Chile have been placed under a state of emergency while protestors have taken to the streets. President Sebastian Piñera has tried to ease tensions by announcing a plan to end a highly unpopular state of emergency and nighttime curfews.
Around 20,000 police and soldiers have been deployed in the capital, using tear gas and water cannons to disperse demonstrators. Several cities in the country have also been placed under a state of emergency. Businesses have been looted and set on fire, and metro stations vandalized. Clashes between protesters and security forces have led to the deaths of 15 people so far.
An estimated one million people joined a peaceful protest march on Friday. Santiago's governor said it was a "historic" moment for the country, which has seen days of protests.