By
James
- 21 July 2022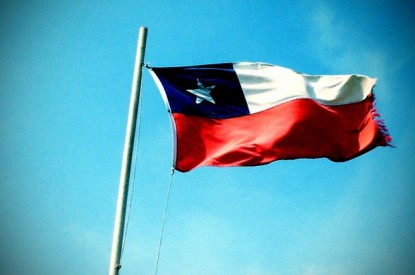 The Chilean Gaming Board (SJC) has warned that football clubs accepting sponsorship and advertising deals from online sports betting companies are breaking the law. In a strongly worded statement to local press the SJC emphasised that it was illegal for anyone apart from the state owned company Polla Chilena de Beneficencia, the Lotería de Concepción and the Teletrax horse racing network to operate any type of online gambling.
"Any promotional, advertising, or other activity related to online gaming should not occur, even if there is no express prohibition," the SCJ said. They also stated that the Ministries of Finance and Sports had declared illegal betting houses that sponsor 15 football teams, both from the First Division of Chile and from other leagues as they are neither taxed nor authorized to operate.
The SCJ they emphasised that "the Penal Code sanctions with prison sentences and fines those who illegally operate games of chance " adding that they had made almost thirty complaints to The Ministry of the Interior and Public Security and filed a complaint with The Football Federation of Chile.
Meanwhile Dream's corporate lawyer Carlos Silva criticised the advertising of online sportsbetting in the Sports and Recreation Commission in the Chilean Chamber of Deputies. In his presentation Silva also claimed that it was a criminal offence as online gambling was illegal. The Commission of Sports and Recreation in the Chamber of Deputies unanimously approved an online sportsbetting sponsorship and advertising ban put forward by Deputy Marco Antonio earlier this month.
"This bill is an obvious consequence for an activity that is illegal and prohibited in our legislation: you cannot advertise illegal things," said the executive. "It creates the impression that there are gray areas and there aren't. This is a crime and I'm not talking about football, I'm talking about online bookmakers," he said.
For now online gaming is expressly banned under Chile's gaming laws of 2005 with the exception of Interactive lottery and sports betting products offered by Polla Chilena. The state owned company operates and administers national lottery games including fixed odds sports betting game Xperto online The other company authorised to run lotteries is the Lotería de Concepción which accounts for far less of market share. Meanwhile online horse race betting is also permitted via landbased operator Teletrax.
Up until recently the board has only taken action on a very small number of occasions against offshore companies marketing themselves in Chile. According to figures released by SJC there are now more than 900 offshore betting sites that offer their services locally with the total handle now standing at US$ 150 million.