By
James
- 28 November 2022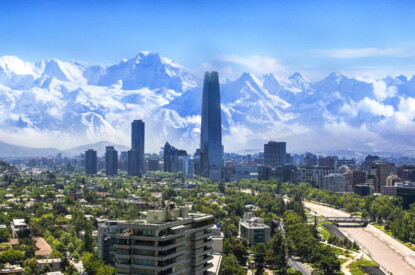 Lawmakers have met with online sportsbetting operators ahead of the vote to ban advertising during sporting events.
The legal representative of Betano, Betsson, Coolbet, Esterlarbet and Latamwin in Chile, Carlos Baeza, assured local news portal El Dinamo that they were in talks with national legislators.
Carlos Baeza explained that the clubs remained optimistic over the result of the vote:
"We have met with a number of parliamentarians to explain how the industry works, including those who have strongly criticized betting platforms on the grounds of alleged illegality or match-fixing. The parliamentarians have understood that this is one of the most regulated industries in the world, which even complies with regulations that exceed those that are being proposed in Chile," he said.
He went onto say that they had also talked with clubs and their managers to argue their case as well.
"Betting platforms are the main sponsors of professional football teams, replicating a global trend, and these resources also benefit youth and women's football. . . International experience shows that the only thing that prohibition achieves is to increase the black market," he said.
The request presented by the Commission for the Economy, Promotion of Micro, Medium and Small Enterprises of Chile to review the regulatory project was rejected earlier this month, so the debate will go directly to the Chamber of Deputies. Debate over the bill is expected this week.
In October Deputy Marco Sulantay was put in charge of getting a bill through parliament that would prohibit any type of sportsbetting betting advertising during sporting events. The bill was passed by The Sports Commission in the Chilean Chamber of Deputies at the end of September. Sulantay, the author of the bill, is now responsible for presenting the approved text before the plenary session of the Chamber of Deputies.