By
Phil
- 23 February 2021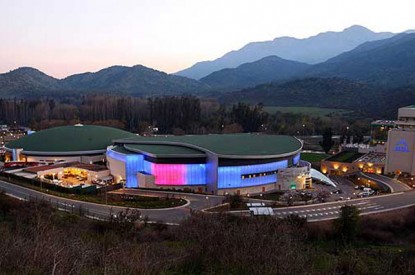 Having been shut for almost a year, Chile's casinos will eventually be able to reopen in Phase 2 of a step by step reopening.
Previously casinos were scheduled to open in Phase 3 of the reopening, but due to 'the good results of sanitary protection obtained by the industry in its stages of restarting operations' they are now being earmarked for a Phase 2 reopening. No timeframe was offered though despite employees from Dreams Casino and Marina del Sol sending petitions to the government.
The country's Undersecretary of Tourism, José Luis Uriate, said: "At the moment, we are not in a position to announce something in relation to making these measures more flexible."
He added that the government was piecing togther a tourism revitalization plan.
"We launched this program through the Production Development Corporation (CORFO), which represents $69m exclusively for the tourism sector and companies with annual sales of $4m," he explained.
Rodrigo Guíñez Saavedra, General Manager of the Chilean Association of Gaming Casinos, said: "It is good that the government has finally listened to the demands of the workers and allowed the operation of our casinos in Phase 2, since it helps us to continue protecting employment in the sector, which has been without operating for practically a year. The Ministry of Economy and the Ministry of Health saw this issue in conjunction with workers and industry, where the demands of the workers were heard. We want to reassure the public that the protocols created by the industry in conjunction with the health authority meet the most demanding standards and have proven to be effective in protecting the health of our workers and customers, so the reopening will be safe."