By
James
- 12 September 2022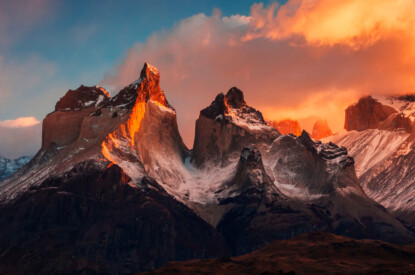 The Supreme Court of Chile confirmed a resolution issued by the Court of Appeals of Santiago thereby rejecting an appeal filed by lottery operator Polla Chilena de Beneficencia which would have obliged internet providers block access to 23 sports betting websites.
In its appeal, La Polla Chilena stated that it had sent a letter to six internet providers asking them to block 23 sports betting websites "that currently operate in the country without the needed authorization."
However, they indicated that they only received a response from two companies, both of which had refused to block the sites as they were protected by the principle of net neutrality.
Chile was the first country in the world to enact a law related to the net neutrality principle. Issued on August 18, 2010, the law states that public telecommunications service concessionaires that provide service to Internet access providers may not arbitrarily block, interfere, discriminate, hinder or restrict the right of any Internet user to use, send, receive or offer any content, application or legal service through the Internet, as well as any other type of activity or legal use made through the network.
The Santiago Court of Appeals had rejected the constitutional action filed by the Chilean Polla after concluding that action was inadmissible. However while the Supreme Court confirmed the decision it did order that  records  be sent to the Public Ministry , the Ministry of Transport and Telecommunications  and the Gaming Board (SJC) so that they could  investigate possible criminal offenses and law violations.
Online gaming is expressly banned under Chile's gaming laws . However Polla Chilena the state owned lottery company operates and administers national lottery games including fixed odds sports betting game Xperto online The other company authorised to run lotteries is the Lotería de Concepción which accounts for far less of market share. Meanwhile online horse race betting is also permitted via landbased operator Teletrax.
Up until recently the SJC board has only taken action on a very small number of occasions against offshore companies marketing themselves in Chile. According to figures released by SJC there are now more than 900 offshore betting sites that offer their services locally with the total handle now standing at US$ 150 million.
In July the head of the lottery Macarena Carvallo sent a letter to internet service providers, requesting them to block betting websites, linked to sporting events in Chile as they were unlicensed and had no right to offer their services in Chile.