By
Phil
- 18 November 2021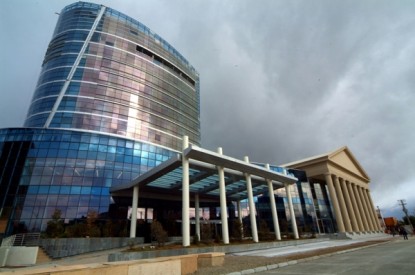 Chile's Gambling Board (SCJ) will hold a hearing for the presentation of technical and economic offers for the Talcahuano and Punta Arenas licenses. The licenses are two out of the twelve casino licenses now on offer and had been delayed due to legal proceedings.
The board stated that the audience will be held to present technical and economic offers for the two licenses on November 19, 2021, at 9:30 am, at the Hotel Gran Palace in Santiago. The audience will be restricted to applicants empowered to present the offers, SJC officials and the press. The process will be transmitted in real time via the SJC's YouTube channel. Once the offers have been received, the SJC will make the minutes of the event available to interested parties via its website.
In October a civil court in Santiago suspended the tender for the casino in Talcahuano (Marina del Sol) as well as the tender for the Punta Arenas (Dreams) casino. However later that month the 25th Civil Court of Santiago overturned the appeals after the SJC presented its case and nullified the appeals put forward by the Marina del Sol and Dreams Punta Arenas casinos.
In May The SCJ confirmed that it would be re launching the process of granting licenses for the operation of casinos, which had been suspended since 27 July 2020 due to COVID -19. Up to 12 gaming casinos will be granted. Casino licenses may be applied for in all regions of the country, with the exception of the Metropolitan Region and the Valparaíso Region. Current casino operators already present in the market companies may take part and apply for the renewal of their licenses. The news comes on the back of more positive developments for the SJC which reported that casinos in Chile generated a tax contribution of more than US$16m in September meaning that levels are now similar to that prior to the pandemic. It was the second consecutive month that the industry generated a tax contribution of more than US$ 16m. During the month of September 2021, for the second consecutive month since the start of the pandemic, a total of 25 of the 26 gambling casinos in the country operated without interruptions for the entire month.