By
Lewis
- 9 October 2013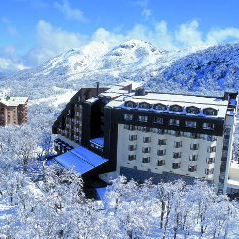 The operator of the Termas de Chillán casino is withdrawing from the market having handed in their license. The company Casino Termas de Chillán S.A. (J.L.Giner) blamed bad market conditions as well as the location of the casino for its decision.
The number of visitors to the casino has been steadily dropping from 16,082 in 2010 to 12,101 in 2012. The casino, located in a ski resort and popular tourist destination in the Bío Bío region was first granted a license in 2017 and its license was valid until 2022. The casino houses 14 gaming tables, 80 bingo seats and 100 slot machines. However, in an official statement released last week the company stated that: "After a long process of evaluation and analysis and taking into consideration the location of the market and in particular the location of the casino which has prevented good results, the society Casino Termas de Chillán S.A, dated 25 of September 2013, has presented to the Chilean Gaming Control Board the resignation of its license."
This resignation is currently pending and first needs to be accepted by the Chilean Gaming Control Board (SJC) before it goes into effect. However, according to the SJC website the casino's operations are now listed as being closed temporarily. The poor results derived partly from the fact that the casino was located in what is primarily a ski resort and as a result visitors were seasonal. The SJC has confirmed that it will soon begin a tender process for a new casino license in Chile. Furthermore, the new license can be anywhere in Chile and will not be restricted to the Bío Bío region but with certain restrictions in place as laid down by Chile's gaming act of 1995. This means that no new casino may be built in capital Santiago, there can not be more than three casinos per region and a casino may not be located within 70km of an existing casino. For any tender to be successful the new casino must also prove that it will benefit tourism in the area where it is located.