By
Phil
- 23 October 2013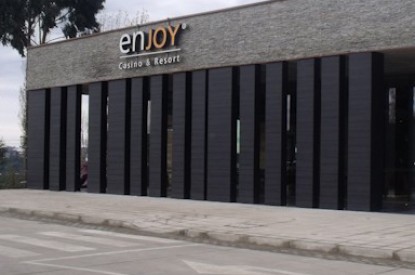 The Chilean Gaming Control Board  (La Superintendencia de Casinos de Juego) has brought charged against the casinos of Termas de Chillán, Enjoy Chiloé and the Monticello casino for alleged failures to adhere to the terms of their licences under possible breaches of Law No. 19,995 and its regulations.
As previously reported, the operator of the Termas de Chillán casino (Casino de Juego Termas de Chillán S.A) is withdrawing from the market having handed in their license. The company blamed bad market conditions as well as the location of the casino for its decision. The Chilean Gaming Control Board (SCJ) is currently considering its request to withdraw from the market.
However, before it closes the company must pay a number of fines. The casino has so far been fined with around 7m pesos and the SCJ has added an additional $33.232.960 pesos to the fines the company already faces.  The company now faces charges revolving around its alleged failure to develop bingo from November 2012 to May 2013 as well as the reduction of its service capacity restaurant annex and a number of other charges including its alleged failure to adhere to the minimum of slot machines on its premises
San Francisco Investment S.A, which runs the Monticello Grand Casino,  faces fines due to its alleged  failure to follow the instructions of the SCJ as one of their slot  machines did not have the  instructions and payment methods on display in Spanish. Meanwhile, Rantrur S.A. which runs the Enjoy Chiloé casino faces fines for reducing the ability of the ancillary service bars as originally authorised in the operating permit for its casino.
The casino operators have ten working days to appeal the charges.