By
Phil
- 19 January 2021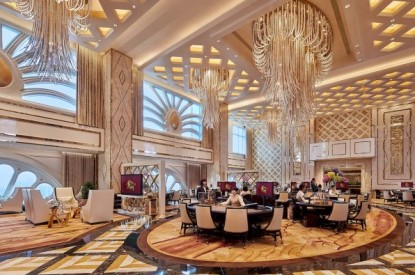 Analysts at Sanford C Bernstein think it could take five years for Macau's VIP gaming sector to bounce back from the effects of the pandemic with GGR to stay less than 2019 levels well into 2025.
Vitaly Umansky, Tianjiao Yu and Kelsey Zhu said: "VIP is likely to continue to be negatively impacted by scrutiny around money transfers and customer and agent concerns about dealing with junkets."
They pitch the VIP recovery to reach 50 per cent of 2019 levels during 2021 and to reach 90 per cent in 2022 before levelling off. They see a recovery of 75 per cent for mass in 2021 and 110 per cent in 2022.
They added: "In the early stage of recovery, we expect operators who have outsized relative positions in premium mass to fundamentally outperform (Melco and Wynn Macau top picks) over the next 6+ months, as premium customers are less affected by the economic impact related to COVID-19 and fewer numbers of customers are necessary to drive GGR growth."
Credit Suisse analysts Kenneth Fong, Lok Kan Chan and Rebecca Law believe that current regulation will hamper the growth of the premium mass market.
They said: "We believe that a key constraint now is not the COVID-19 test but regulatory. On the ground, we hear that frequent gamblers are taking a longer time to obtain visas, money flow is still tight, and junket credit extension is cautious. China's newly amended criminal law, which includes casino operation and cross-border gambling facilitation, will be effective 1 March 2021. Many junkets and premium mass hosts plan to limit their China visits.
They added: "High-end premium mass (comprising around 30 per cent of mass GGR) sees a weaker outlook amid constraints to capital accessibility and lower visit frequency. It is also tougher to grow new players amid tight regulatory controls and VIP weakness."
Macau's GGR started the New Year on an upward trajectory, up 13 per cent over the first 10 days of January compared to December's GGR.