By
Phil
- 3 September 2018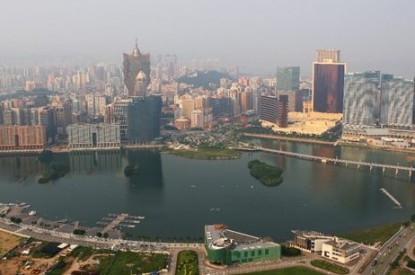 Casino revenue surged in Macau in August, increasing by 17.1 per cent to MOP$26.6bn, marking the second best revenue earning month of the year after February.
August marked the 25th month of consecutive growth in Macau with the year's total reaching MOP$202.1bn, representing a year-on-year increase of 17.5 per cent.
Union Gaming analyst Grant Govertsen said:"We continue to believe that mass market remains the strongest segment, likely at or north of a 20% growth rate, with VIP remaining in the mid-teens. Based on recent conversations we've had with VIP junkets, we get the sense that business remains good and is maintaining a mid-teens trajectory despite fears to the contrary. To date, there has been no negative reaction (or even precautions) taken by VIP customers as it relates to trade wars and the potential impacts thereof. By and large, VIP and other premium customers have not changed trip frequency or their wallet size."
It is 12 months since Typhoon Hato devastated Macau, meaning that August 2017 was a tragically unique month to compare this year's results to.
JP Morgan analysts DS Kim and Sean Zhuang said: "Meaningful acceleration in GGR growth (from +10 per cent to 12 per cent of May to July) was supported by easy comps. We also note demand was genuinely stronger, as August printed the second best monthly GGR in over three years (only 0.3 per cent lower than October 2017). Macau GGR growth has been markedly ahead of most other consumer segments in China, namely China retail (up nine per cent in July), China passenger car sales ( down five per cent in July), and Hong Kong retail (+8 percent in July). This seems very impressive, in our view, underlining solid fundamentals and secular growth prospect of Macau's gaming industry."
Deutsche Bank Securities Analysts Carlo Santarelli and Danny Valoy added: "Given the solid result and favourable visa revisions in late August, we think sentiment towards Macau is likely to begin to improve as we head into year-end, though we acknowledge macro/trade war concerns linger."
Sanford C. Bernstein Analysts Vitaly Umansky, Zhen Gong and Kelsey Zhu added: "The devil remains largely in the details regarding the breakdown between VIP and mass and overall market share data (which is not accurately available) and as such the weight of the overall GGR number needs to be taken with a bit of scepticism as weekly channel checks have proven to be less than accurate and volatile."