By
Phil
- 3 November 2014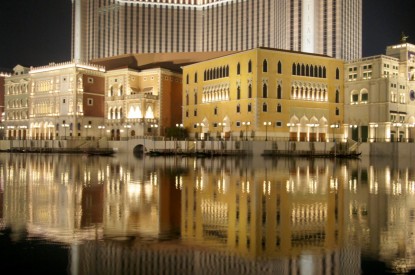 David Group's Casino VIP club business is exhibiting at the Macao Gaming Show (MGS), organised by the Macau Gaming Equipment Manufacturers Association, and set to take place at the Venetian Macao, November 18 to 20.
The company began operations in 2004 and offers one-stop premium entertainment service to VIPs and betting agents to different casinos in Macau. Over the last few years it has earned a good reputation and now runs seven VIP clubs at various international hotels and resorts in Macau.
The group stated: "David Group has its roots entrenched in Macao for 10 years, bringing spectacular new experiences to the entertainment industry of Macao. We have VIP rooms in Wynn, L'arc Macau, MGM, Galaxy City, and Four Seasons Hotel, providing luxury entertainment services to our clients. Thr group has also actively expanded its market overseas. By participating in Macao Gaming Show this time, we hope to bring our clients to experience our dream together."
MGS will have a floor area of over 10,000 m2. Exhibitors and buyers eyeing the Asian market will be coming from all corners of the world. The event will cover six gaming industry segments, including: Gaming Equipment and Accessories, Gaming Promoters (Junkets) and VIP Clubs Casino Fixtures and Fittings and Promotional Services and Memorabilia.
With just a few weeks remaining until the opening of the second Macao Gaming Show, the event's co-organisers, Macau Jockey Club, Macau Slot and Macau Yat Yuen Canidrome, have reiterated their ongoing support and investment in the show, taking place). Discussing the Asian event, billed as 'By Asia For The World', the companies said that they were all 'very excited' at the ongoing success of MGS, and were looking forward to the next edition of the show which features a contracted list of 122 exhibitors, drawn from Asia and beyond.
In addition to receiving widespread commercial and government support from within Macau, MGS has also attracted a distinguished international line-up of thought leaders who will be appearing at the Macao Gaming Summit, which takes place alongside the main show.
Ross Zhang, Event Operation Manager for MGS, said: "Once again we are humbled by the encouragement we are receiving from our esteemed compatriots and co-organisers, who have supported the show from its inception and excited by their ongoing investment which goes a long way to ensuring that the Macao Gaming Show will reach its potential as the biggest and brightest gaming event in Asia."