By
Phil
- 4 January 2021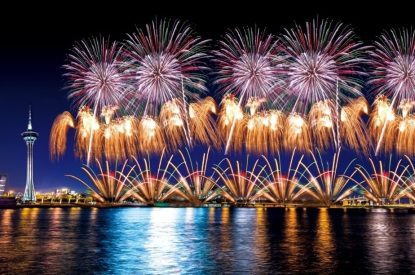 Macau's 41 casinos Macau casinos ended a bleak year with little evidence of any recovery with GGR coming in at MOP$7.82bn (US$977.5m) in December, showing a decline of 65.8 per cent year-on-year. Full-year revenue fell 79 per cent to 60.4bn patacas.
December's figures showed a 15.9 per cent climb from November revenue but marked the 15th consecutive month of year-on-year declines.
Analysts at Sanford C. Bernstein said Macau's December GGR was 'weaker than initially hoped.'
"The month continued to be negatively impacted by visitation bottlenecks due to visa processing and Covid[-19] test requirements and by weakness in VIP volumes," wrote analysts Vitaly Umansky, Tianjiao Yu and Kelsey Zhu.
It predicts January's GGR will show year-on-year declines of 'low- to mid-60s of percent' with the full-year 2021 to be at about 80 per cent of 2019's level.
Growth will be led 'in particular the premium-mass segment', it said. "VIP in 2021 (and to a lesser extent some premium mass) will remain largely impacted by concerns around capital control, government crackdown in China tied to online gambling and foreign casinos, and junket health," it added.
December did experience an increase in visitation over the holiday period, with the Macao Government Tourism Office saying arrivals averaged at 24,503 per day between December 23 to 27, an improvement of 20.2 per cent from the first 22 days of the month.
Bank of American said: "The MoM growth was partly helped by the Christmas holiday season. Macau government has imposed stricter quarantine rules on Dec 21, requiring people arriving Macau from locations except mainland China and Taiwan to undergo a 21-day medical observation upon arrival, versus the previously-mandated 14 days. Meanwhile, people with negative COVID-19 test certificates from low risk cities in mainland China can continue to enter Macau quarantine-free. Six areas in Beijing are now marked as middle risk due to some recent new local cases, while rest of Beijing is still at low risk. We believe overall recovery is still affected by the inconvenience of the manual and lengthy IVS (Individual Visit Scheme) application process and requirement of the COVID test."
It is predicting that January's revenue will be down by 60 per cent.