By
Phil
- 3 March 2023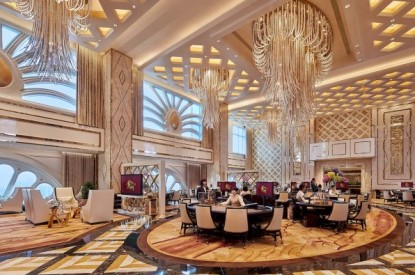 Whilst the collapse of Macau's junket business has drastically effected recovery in that segment, direct VIP has been showing the first signs of bouncing back in 2023 so far.
JP Morgan analyst DS Kim highlighted that VIP revenues in February were now back at 15 per cent of 2019 revenues, with mass gaming up to 65 per cent. Only eight junkets are currently believed to be in operation.
He said: "VIP, still pre-dominantly considered 'gone' with the demise of junkets, clearly shows signs of recovery with direct/in-house VIPs (which has already recovered to well above pre-COVID levels thanks to conversion of junket patrons). We feel good about the pace and magnitude of Macau recovery, which we expect to continue."
Melco Resorts & Entertainment's Chief Operating Officer, Macau Resorts, David Sisk, explained Melco's strategy.
"We made a concerted effort a few years ago back in 2019 to really start trying to move some of that junket business, some of those bigger players to our premium direct business," he said. "And the team has worked really hard on that which I think has paid dividends for us as we've come into a recovery period in 2023.
"Additionally, we've seen a lot of our premium direct play now return not only from Hong Kong but also Southeast Asia and that continues even up to tonight. We've seen that not only during Chinese New Year but throughout February and we're seeing that in March as well there already. So that play coming through from the junkets doesn't seem to have impacted us quite as much because of the efforts that we had back a few years ago in terms of really trying to migrate more of that play over to premium direct."
Melco Chairmand and CEO Lawrence Ho added: "Even during the pre-pandemic junket days, we were always the undisputed market leader in terms of premium direct VIP business. And we have continued that leadership during Chinese New Year and quarter to date. What we have seen and this is in line with what we have seen over the years, is the junket business dovetailing into the premium direct business. We have seen some junket play move to our premium direct program."
"Before the new concession, we had 900 tables but 300 to 400 of those tables were given to junkets," he added. "Given that the junket market is no longer there, we didn't feel necessary to have all those tables. And at the end of the day, between City of Dreams, Studio City and Altera, it would be really hard to jam-pack 900 mass tables on the floor. So I think we have a good model right now."