By
Phil
- 21 October 2015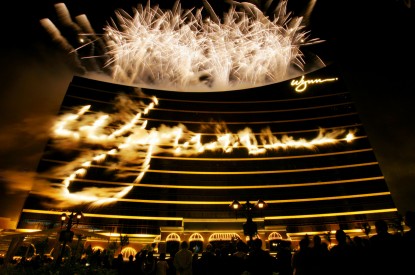 The government in Macau has rounded on Steve Wynn after he publically lamented the government's policies when it came to issuing table game allocations for new casinos.
Mr. Wynn, who has long been a keen advocate in how Macau's leaders does business, is dismayed at how casinos are having to make employment decisions and investment decisions in the blind with Macau's government issuing table limitations in the weeks before property's are scheduled to open.
He slammed the lateness of the critical information as being 'outrageous, ridiculous,' and an 'aberration.'
Speaking at his post earnings conference call, he advised that uncertainty in Macau was clouding hiring decisions and could see operators sacking employees due to the growing uncertainty.
"The table cap is the single most counter-intuitive and irrational decision that was ever made," Mr. Wynn said. "Here we are spending billions of dollars and then arbitrarily somebody says, 'well you should only have this many tables.' No jurisdiction ever has imposed that kind of logic on us. In my 45 years of experience, I've never seen anything like this before. The notion that someone who has spent $2.5bn, and I'm talking about Melco now, doesn't know how many tables they're going to have, weeks before opening is preposterous. Any drop in our earnings in Las Vegas is a result of a drop in our Asian baccarat business. If anything, the problems in China are causing us to refocus our energies in America."
Revenue from Wynn's Macau operations dropped by 37.9 per cent compared to the same time last year.
He added: "We built tens of thousands of rooms and restaurants and attractions, but they say, 'you're not allowed to gamble, because you can't have the tables.' Well that's one of the reasons they come to Macau. I don't know that this has been the most satisfying quarterly phone call we've ever had, but at least it's the most candid and the most honest one that we could possibly give everybody that is interested in our company."
The government responded by calling all the leading casino executives in Macau, including Wynn Macau President Gamal Aziz for a meeting with the city's secretary for economy and finance Lionel Leong.
The only remarks that were made public from that meeting were that the Macau government had 'no plan to make any changes lightly' and demands 'clear understanding and full compliance' from all operators. It said it 'regretted' certain opinions aired regarding its policies it added without referencing Mr. Wynn's remarks.
Mr Wynn's veiled threat of a refocus towards his domestic operations comes months before he plans to open the $4.1bn Wynn Palace on Cotai in March. He has been watching how the situation has panned out with scheduled openings for Galaxy Macau Phase II and Studio City and hasn't been impressed. Studio City has just been told, only days away from its opening, that it will only be able to operate 250 tables. It had expected twice that amount.
Whilst having some sympathy with the effect the government is having on business models analysts
Bloomberg's David Fickling said: "Wynn's frustration is understandable. While analysts have already adjusted their table estimates to reflect a more subdued climate, Melco told investors who bought its $825 m of 8.5 percent bonds, issued to finance Studio City in 2012, that it expected to have twice that number. Those notes, sold at 100 cents on the dollar, touched a record low 91.9 cents last month. It's hard to dispute Wynn's argument that the decisions of the city's authorities are arbitrary. There's a gap between understandable behaviour, however, and behaviour that is politic. Getting along with the government is just a cost of doing business. If Steve Wynn wants to protect the value of his investments in Macau, he should recognize whose table he's playing at, and remember that the house always wins."
The situation with the table games is doing nothing for financial forecast though.
Nomura analyst Harry Curtis said: "Operators are frustrated by the uncertainty of table allocations and labor scheduling. Even with table allocations increasing to 250 from 150, we expect gaming yield to decline next year, as Macau is relying on low-end customers. Consensus is calling for flat same-store EBITDA in 2016, which we view as unrealistic as table and room pricing decline. We remain on the sidelines, as we expect consensus estimates to come down amid already-unattractive valuations."