By
Phil
- 17 April 2015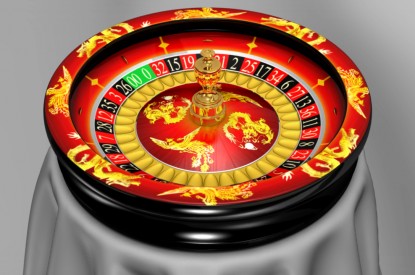 Macau operator Galaxy Entertainment Group (GEG) has puts its faith in roulette manufacturer Cammegh, to bring roulette gaming to its customers.
Galaxy is currently expanding its footprint with the spectacular phase 2 expansion and addition of the Broadway at Galaxy Macau casino, an entertainment and leisure destination opening on May 27.
In a market renowned for its love of baccarat, Cammegh, continues to make remarkable in-roads in Macau, with installations right across the territory. This latest installation with GEG includes nine Mercury 360 wheels with unique designs customised to Galaxy's requirements and featuring beautiful hand-painted artwork complemented by Cammegh's pin sharp Billboard HD displays running Cammegh's unique roulette side bets: Spread Bet Roulette and Lucky Symbols.
"Working together with Galaxy Entertainment Group in the creation of these bespoke wheels has been a dream project for us," explained Andrew Cammegh. "Galaxy is looking to stimulate the market for roulette play in Macau and to this end we've worked closely together to create extra special hand-painted wheels to generate as much excitement on the floor as possible. As Galaxy doubles the size of its existing resort in May, it expects around 70,000 visitors per day and so it was imperative that it offered the best roulette pit in town. I think these wheels have achieved that and more and we look forward to working with Galaxy to help grow and expand the market for roulette in Macau."