By
Phil
- 30 November 2015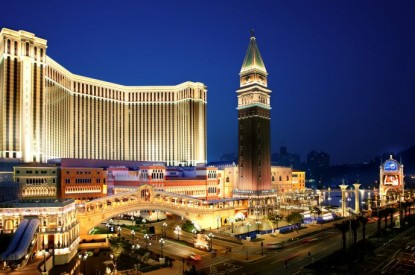 The Macao Gaming Show, the fastest growing exhibition on the entertainment and gaming industry circuit, has confirmed its new calendar slot for 2016.
The Asian expo, which is backed by major government departments in Macau SAR, will stage its fourth edition on October 11 to 13 016 at the Venetian Macao.
Following consultation with key parties during last week's MGS, organiser and owner – the influential trade body MGEMA – has brought the three day event forward to the popular October slot. The move is designed to further maximise interest at the show from the Chinese and Asian markets, with the new date falling immediately following China's Golden Week national celebrations.
Macao Gaming Show will now hold the opening expo slot for the city's crucial autumn attractions schedule next year: Macao Gaming Show and Summit (11-13 October 2016), Macau Investment Fair (20-23 October 2016) and the Macau Grand Prix 17-20 November 2016).
MGEMA Chairman Jay Chun stated: "2016 will be a landmark year for MGS on both the international and domestic stage. The city is on a mission for diversity and economic development, and events like MGS and the Summit are crucial drivers to this progression. We represent the top 100 businesses in Macau's primary industry sector, and this move will facilitate a key focus for commerce in the city, aligning us more closely with Macau's major trading events as well as the SAR Government who see the show as an important player on the expo stage. The move will serve to link the trading plan for businesses in the MGEMA from MGS through to MIF and the Grand Prix. MGS is not just a trade show; it's a vital launchpad for companies worldwide to do business in this region. The new date slot is a great opportunity to bring fresh innovations into Asia quicker than ever and increase the sales time ahead of Christmas and the New Year."
The Macao Gaming Show continues to enjoy strong growth in the international marketplace with last week's 2015 edition attracting a record number of exhibitors (168) on the showfloor, plus representations in the separate French, Korean and Macau pavilions. The exhibition occupied a record breaking 12,000 sqm of stand space – nearly 20 percent larger than last year – to establish itself as one of the top three independent exhibitions in the Macau SAR.