By
Phil
- 17 February 2020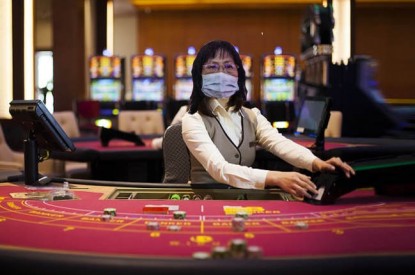 The Macau government has decided that its casino industry can re-open on February 20.
Speaking at a government briefing, the city's Secretary for Economy and Finance, Lei Wai Nong said that the city's 39 casinos were not obliged to 'immediately reopen' but would be given a period of up to 30 days to resume casino operations.
"The casinos re-opening had a very cautious health evaluation about the contagion risks," he said. "We have guidelines for the distance between tables, cleaning policies and the use of health masks. We can't open the sector without guaranteeing the security of residents and the 80,000 non-resident workers employed in casinos
The government also revealed that from midnight of February 20, all non-resident workers wishing to enter Macau and who have visited Mainland China in the 14 days prior to their entry, would need to be quarantined and undergo medical observation for 14 days in Zhuhai.
The city's casinos closed their doors on February 5, following 10 confirmed cases of the Coronavirus in Macau. No new cases have been reported in Macau since February 4.
MGM Resorts said the closure of the group's two Macau casinos was costing it US$1.5m a day whilst Wynn Resorts pitched its loss at US$2.4m to US$2.6m a day.