By
Phil
- 17 January 2022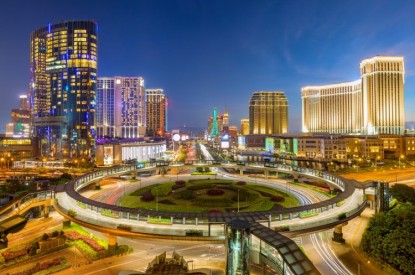 In the biggest overhaul of Macau's gaming laws in 20 years, the number of casino licence holders will be kept at six, but the length of the licences will be halved to 10 years.
The bill, which has needed a 45-day public consultation period, will now go to the legislature for approval before it becomes law. Macau's Secretary for Administration and Justice André Cheong Weng Chon also announced that the new laws would call time on dedicated junket rooms and revenue share agreements between junkets and Macau's casino concessionaires. Satellite casino contracts will also be ended over the next three years with SJM Resorts most affected as it has 14 out of the 18 satellite casinos operational in Macau.
Mr. Chong said the changes were being made to 'promote the healthy development of Macau's gaming industry' and to provide a 'suitable scale of development .'
Jefferies Analysts said: "The proposed bill would remove the current sub-concession structure, but not change to the competitive dynamics ultimately. As the government crackdown on junkets continue, we expect long-term pressure on VIP business."
Retaining the status quo in terms of the number is seen as a hugely positive thing for the existing licence holders who have proved themselves over a two decade long period and look difficult for new applicants to out muscle.
JP Morgan said: "Some of investors' biggest fears should now be alleviated. We were surprised the government's stance on some contentious topics has become far less onerous, if not surprisingly accommodative, in this draft gaming law versus initial plans during the public consultation."
In terms of the satellite casinos, it added: "This may create a lose-lose situation for SJM, which happens to be our least preferred name, as it would have to cease the contract and lose franchise fee (around 15 per cent of pre-COVID EBITDA) or buy-out satellite properties (which is probably a worse outcome, as they wouldn't generate much if any returns)."
Ben Lee, of IGamiX Management and Consulting, added: "This new draft law provides some clarity in the short term, however it does not necessarily mean we will return to the heyday but it leads one to wonder if they are implying that the gaming revenue we have seen over the past two years is more or less what we will be permitted to have."
There will also be a cap on public floats for licence holders of 30 per cent.
According to Ku Mei Leng, Chief of Macau's Office of the Secretary for Economy and Finance, this is to 'improve supervision for the healthy development of the gaming industry, not to limit market freedom."
Steven Leung, analyst at Uob Kay Hian, said: "The measures seem to be reasonable as maintaining six licenses, with 10 years, still encourages them to invest with good return. I think the public float is a major concern from the government because gaming may involve capital outflows and money laundering. So a public float limit is needed."
Existing and potential licence holders will have to apply in a new tender process to be awarded a concession. The draft bill should take around two months to be approved by Macau's Legislative Assembly, making it a possibility to have the next set of licenses issued before the current finish on June 26 2022.