By
Phil
- 21 February 2017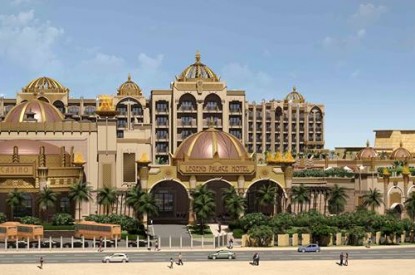 Macau Legend Development has said it will open Legend Palace Hotel, its new casino hotel Fisherman's Wharf district before the end of February.
It has earmarked February 27 as the opening date for the venue that will include 66 gaming tables and 95 slot machines.
Macau Legend was given the green light to operate 15 new gaming tables, meaning it is likely to relocate the rest from either Pharaoh's Palace Casino inside The Landmark Macau hotel, which has 82 tables or from the Babylon Casino Macau which has 52 tables.
Co-Chairman, Executive Director and Chief Executive Officer of Macau Legend, Mr. David Chow, said: "We intend to expand New Legend, our self-run VIP operation, into this new hotel. With the increasing focus in Macau Fisherman's Wharf, it makes commercial sense for the proposed disposal of The Landmark Macau (including the casino facilities), and to focus more on the new hotels, casinos and other tourist related facilities at Macau Fisherman's Wharf."