By
Phil
- 3 April 2023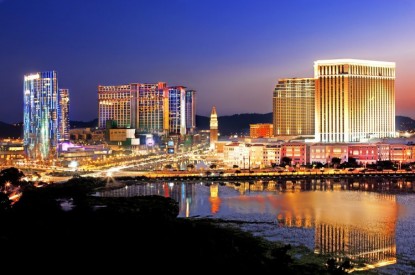 Gross gaming revenue in Macau surged 246.9 per cent year-over-year in March to MoP12.7bn ($1.58bn), making it the highest monthly total since before the pandemic in January 2020.
Casino revenue for the year so far increased 94.9 per cent in Q1 to MoP34.6bn due to travel restrictions being relaxed for visitors from mainland China, Hong Kong and Taiwan and the return of some international traffic along with The Chinese New Year.
JP Morgan Analysts DS Kim and Mufan Shi said that apart from SJM Resorts, most operators 'should be able to generate handsome free cash flow at this level, well above capex/financing costs.'
"March run-rate of MOP411m a day should reassure investors of a clear sequential ramp in demand," wthey said. "Importantly, March print also implies mass GGR has finally hit 70 per cent-plus of pre-Covid levels for the industry and VIP recovery of circa 18 per cent of pre-Covid levels also looks pretty solid for a segment that was once considered completely 'gone.'"
Bank of America believes the increased Macau footfall is strong enough to see positive changes to 2023 earnings revisions. Moody's expects that Macau's mass-segment GGR will return to about 75 per cent of its 2019 level in 2023 and fully recover in 2024. Morgan Stanley has increased its 2023 GGR and EBITDA predictions by 42 per cent and 70 per cent respectively due to the easing of border restrictions.