By
Phil
- 14 November 2022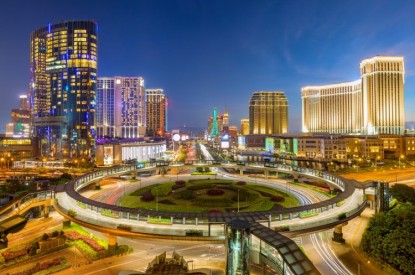 Reports out of Portugal are claiming the combined spend needed by casino operators over a ten-year-period in new investments will be set at $12.5bn, a third of what the six current operators have invested over the last decade.
It is believed that Galaxy Entertainment Group and Sands China will both invest around US$2.5bn with the other operators investing around US$1.88bn each. License holders will need to continue reinvesting on existing land with no new land being allowed for new gaming facilities. The government is again encouraging investment in non-gaming elements and sponsorship of local events.
Investment bank JP Morgan has described the envisaged investment levels as 'very reasonable.'
Analyst DS Kim said the levels were 'probably better than what the market feared and support our view that the license renewal process will be smooth with no big negative surprises.'
He said: "US$12.5bn is only about a third of US$35bn that the six operators have invested in the past 10 years. Granted, this is not an apples-to-apples comparison as there will no longer be any 'mega casino' projects. But construction costs have gone up considerably over the past decade and even a renovation project (e.g. Londoner renovation by Sands) now costs US$1.4 billion of hard capex.
"The average US$2bn commitment per operator basically indicates one big renovation/redevelopment project plus some flagship events/shows over the next 10 years, in our view, which is something that operators would do even if there's no mandatory investment requirement."
"In short, this level of investments should be gladly accepted by six incumbents, in our view. The question, however, remains for Genting, which does not have any assets in Macau. This means it'll have to acquire existing assets and commit to additional CAPEX if it receives the concession.
"We continue to expect all six incumbents to have their licenses renewed, while the only feasible scenario for Genting would be via equity investments or via a joint venture structure."
The President of the Macau Responsible Gaming Association, Song Wai Kit, added: "The amount of MOP$100bn over 10 years is reasonable, with the concessionaires investing around MOP$10bn each year, but this is an investment plan and if there are changes in the investment environment in Macau in the future, the concessionaire will definitely discuss with the government whether the amount should be adjusted.
"However, the concessionaires have already invested a lot in the past and the new concessions will only be granted for 10 years, so the concessionaires can only invest in the existing facilities, basically not in infrastructure, and only in non-gaming elements, so MOP$10bn per year is quite sufficient."