By
Phil
- 5 October 2022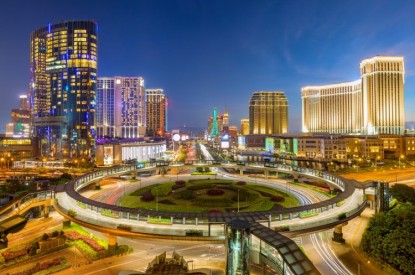 Macau will bounce back as the top revenue-earning gaming market in the world according to Fitch Ratings, who believes GGR will be back at 70 per cent of 2019 levels by 2024 and 90 per cent by 2025.
Speaking to Macau Business, Colin Mansfield, the Sector Head for US Gaming, Lodging & Leisure at Fitch Ratings, believes lifting travel restrictions from mainland China including returning to electronically-issued visas and the relaunch of Chinese package tours to Macau, both expected by November will boost gaming revenues in the SAR.
Despite the Macau gaming sector being the 'most challenging forecasting exercise,' Mr. Mansfield stated believes the market has two competitive advantages.
He explained: "Forecasting Macau is extremely challenging because we just don't know when the demand will snap back, as it is mainly dependent on visitation. We're modelling gross gaming revenue to be about 70 per cent of 2019 levels by 2024, and 90 per cent by 2025. Obviously quite conservative but it's very difficult to predict when visitation will snap back. Nobody knows when that will happen. When you add the policy element, it just adds an extra challenge"
"You pick a year and you say 'they can't keep the casinos closed for this long', that they will re-open by this period and then you assume there will be some linear recovery. But we learned that that's actually not the case, the recovery in gaming demand is actually quite quick," he added.
Macau's GGR in 2019 generated 67 per cent of the Asia Pacific VIP segment.
"Pandemic business planning, defence posturing, cash flow management is all happening as the operators have to think about the next round of concessions, which is one of the most material, economic, decisions and exercises that these companies will probably have to go through. On top of that, they had to figure out how to stop the bleeding in a zero-revenue environment with a global pandemic going on".
Gaming revenues for the nine months of the year so far were down 53.1 per cent from last year. September was though up 35.3 per cent from August with some restrictions lifted.