By
Phil
- 20 September 2021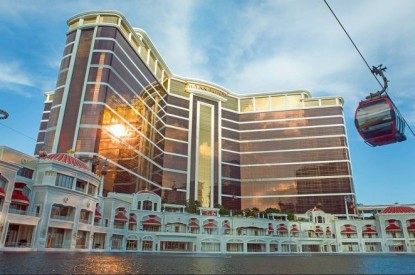 Shares in Macau's casino operators have lost a third of their value, plummeting by $14bn, due to investor fears over a government consultation that could see tighter restrictions brought into effect.
Wynn Macau fell by 34 per cent to a record low with a similar 28 per cent dip for Sands China. Macau's secretary for economy and finance, Lei Wai Nong, confirmed there would be a 45-day consultation on the gambling sector including how many licences will be allowed in the forthcoming retendering, how long they will be for and whether tighter supervision will be introduced by the government.
While licence renewals have been expected for some time as the current ones expire next June, the move to tighten regulatory control took the industry by surprise. Besides appointing government representatives, the revisions also propose increasing local shareholdings of casino companies, without elaboration on how these moves will be enacted.
JP Morgan, analyst DS Kim said: "We admit it's only a 'directional' signal, while the level of actual regulation/execution still remains a moot point."
George Choi, an analyst at Citigroup in Hong Kong, added: "We will not be surprised if the market focuses only on the potentially negative implications, given the weak investor sentiment".
The consultation comes as Macau has struggled with a dearth of travellers because of coronavirus curbs since the start of 2020. While gambling revenues have picked up in recent months, they remain at less than half of 2019 monthly hauls.
Morgan Stanley analysts Praveen Choudary, Gareth Leung and Thomas Allen, added: "We are confident about pent-up demand, which should eventually drive future mass revenue to be higher than in 2019, based on China's retail sales and Vegas gaming revenue … however we are concerned that the status quo (visitation at 25 per cent of pre-COVID level, GGR at 35 per cent and mass at 50 per cent) could continue for longer. With zero tolerance policy, lower efficacy for certain vaccinations and Delta variant, recovery could be months or years away."
"Previously, we (and consensus) had expected a temporary extension of licenses for 2 to 3 years, which could have dragged this issue out longer," they state. "Second, the language in the document suggests status quo in terms of number of licenses and tax rate, both positive compared to market expectations. The document is about extending licenses – not stopping gambling in Macau, about which some investors might be concerned."
"We are more concerned about reopening because Macau gaming will thrive and casino licenses will be awarded/renewed – but timing of full border opening between Hong Kong, Macau and China is still unknown," they added.