By
Phil
- 2 March 2020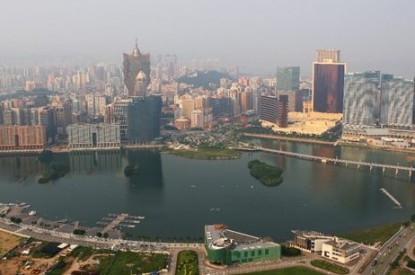 As expected, Macau's gaming revenues were all but wiped out with the coronavirus wiping off 87.8 per cent of last year's revenues coming in at MOP$3.10bn (US$387m) in February.
The region's casinos were of course hit with a 15-day closure as the authorities tried to prevent the spread of the deadly disease.
Macau's gaming floors have remained relatively empty since casinos re-opened on 20 February.
Macau's two-month revenue total dipped to just MOP$25.23bn in 2020, falling almost 50 per cent year-on-year, with a similar fall in the region of 80 per cent in March. Melco Chairman and CEO Lawrence Ho said Macau will be 'very, very quiet for quite a long time.'
JPMorgan analyst DS Kim said: "Looking at the glass half-full, we feel it could have been worse given the extensive level of disruption suffered. We do not think COVID-19 will curb gamblers' enthusiasm in a sustainable way, so its impact on the industry's sustainable earnings power should be limited."
It is forecasting a 24 per cent fall in GGR for the year. Of the region's 39 casinos, only two have yet to ask for permission to restart operations; Casino Taipa, at the Regency Art Hotel, and the Casino Macau Jockey Club in Taipa, located in the Macau Roosevelt Hotel, both of which are operated under the licence of SJM Holdings.
Visitation levels Macau by 16.8 per cent year-on-year to 2.85m in January with February's obviously expected to dip further. Visitors from mainland China decreased by 14.9 per cent to around 2.13m people with South Korean guests also down by 56.6 per cent.