By
Phil
- 24 October 2022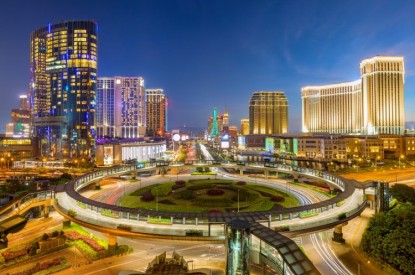 China's commitment to zero-COVID has seen CBRE Equity Research lower its Macau EBITDA predictions for 2023, from US$1.88bn to US$1.45bn.
Analysts John DeCree and Max Marsh believe casinos in the SAR will bounce back to 50 per cent of pre-pandemic levels adding it 'more likely need to be revised downward than upward given China's commitment to zero-COVID.'
The two analysts said: "While we remain hopeful that group tours and e-visas get reinstated by the end of the month or early November, it remains unclear if visitation to Macau will accelerate given Beijing's unwavering commitment to its zero-COVID policy. As Las Vegas Sands management indicated, it continues to be increasingly difficult to forecast a recovery with any degree of confidence. We continue to expect a gradual recovery, though with little visibility on timing.
"Without signs of herd-immunity or broad distribution of an effective mRNA vaccine, we think a rapid reopening will be unlikely. We still believe the Macau recovery will remain elusive for most, if not all, of 2023," they added. "Moreover, we are not yet convinced that returning to 100% of 2019 GGR is a realistic target for Macau over the medium term given the substantial policy moves, including the virtual elimination of the junket system and strict positioning from the mainland against offshore gambling."