By
Phil
- 1 June 2020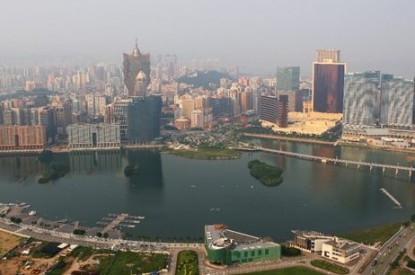 GGR in Macau was savaged by the mandatory 14-day quarantine for people entering Macau in Guangdong Province, dropping by 93.2 per cent year-on-year to MOP$1.76bn (US$220.4m) in May.
For the year so far, Macau's GGR is down 73.7 per cent year-on-year to MOP$33bn. May has become the second consecutive month in which GGR has fallen by more than 90 per cent, with April having already experienced a 96.8 per cent decline.
Credit Suisse analysts Kenneth Fong, Lok Kan Chan and Rebecca Law think VIP revenue dropped by 90 per cent in May with mass falling by around 97 per cent.
"Looking ahead, once the border reopens, we believe that VIP business should see pent-up demand to lead the recovery back to 50% pre-virus level and likely to reach close to 100 per cent level in summer time. On the other hand, we believe mass GGR recovery could be gradually back to 70% to 80% level by the summer holidays as China may reopen IVS visas in phases."
JP Morgan said it believes a 'travel bubble' plan for the Guangdong-Hong Kong-Macao Greater Bay Area will 'be announced in early June (probably around June 7, which is the expiry date of Hong Kong's mandatory quarantine).'
"This should be a meaningful first step toward the industry's return to normalcy, considering that Guangdong and Hong Kong are the source of the majority of Macau's visitors," said JP Morgan. "This should be followed by gradual easing for the rest of China, which we think could kick in during late July or August, as governments may want to observe the trend after re-opening for at least a month or so."