By
Phil
- 1 September 2014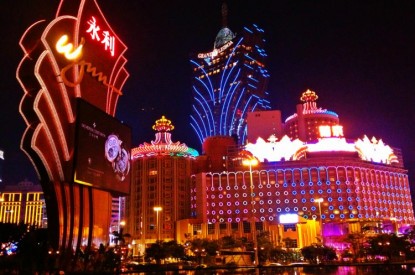 Casino Revenue in Macau dropped way below analyst estimates in August, declining for a third successive month, by 6.1 per cent this last month to 28.9bn patacas ($3.6bn).
Analysts blamed the government anti-corruption campaign saying it lessened the spend from VIP players in Macau.
Philip Tulk, a Hong Kong-based analyst at Standard Chartered Bank, said: "China's anti-corruption campaign seems to be keeping some high-rollers out of Macau, and that's unlikely to change much in the fourth quarter." He added that the number of visitors to Macau hadn't altered much and that the lower-end had actually seen an increase.
Macau's Gaming Inspection and Coordination Bureau released the revenue figures after a month of probes into corruption by Chinese President Xi Jinping, which have coincided with a crackdown on money transfers in the casinos.
The 3.7 per cent decline in GGR in June was the first in five years, closely followed by the second in July and now the third in August.
The leading casino lights in Macau were all hit by the news with shares at Sands China falling by 3.2 per cent, Galaxy Entertainment by 2.9 per cent, Wynn Macau by 2.4 per cent, MGM China by 3.5 per cent, Melco Crown Entertainment by three per cent and SJM by 2.2 per cent.
Shares had already been negatively affected by the threat of industrial action in the casino sector due to protests demanding pay raises.
Jay Chun, Chairman of Paradise Entertainment, said: "The dealers threatening to step up industrial actions and maybe even strike put casino shares under pressure."