By
Phil
- 27 July 2021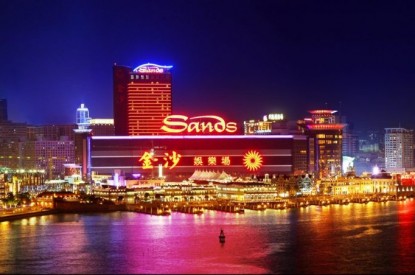 Despite positive adjusted property EBITDA in Macau and Singapore, Las Vegas Sands said it continued to be affected by pandemic-related travel restrictions and reduced visitation.
For the quarter ended June 30, 2021, it generated net revenue of $1.17bn, compared to $62m in the prior year quarter. Operating loss was $139m, compared to $757m in the prior year quarter. Net loss from continuing operations in the second quarter of 2021 was $280m, compared to $841m in the second quarter of 2020. Consolidated adjusted property EBITDA was $244m, compared to $425m in the prior year quarter.
Robert Goldstein, Chairman and CEO, said: "We are confident we'll return to a $5bnplus EBITDA from Asia in the future. The sale of the Las Vegas assets creates liquidity and vast optionality to explore large land-based destination resorts in the United States and Asia. We do have great optimism about our ability to perform to pre-pandemic levels once visitation returns, and our company is dividing into three areas, the Asian portfolio and Macao and Singapore and we believe Macao will accelerate in the second half of this year and lead the recovery. Singapore will follow upon the resumption of air travel."
"Demand for our offerings from customers who have been able to visit remains robust, but pandemic-related travel restrictions in both Macao and Singapore continue to limit visitation and hinder our current financial performance."
"Our industry-leading investments in our team members, our communities, and our market-leading Integrated Resort offerings position us exceedingly well to deliver growth as these travel restrictions eventually subside and the recovery comes to fruition. We are fortunate that our financial strength supports our investment and capital expenditure programs in both Macao and Singapore, as well as our pursuit of growth opportunities in new markets."
In March 2021, LVS entered into definitive agreements to sell its Las Vegas real property and operations for an aggregate purchase price of approximately $6.25bn and anticipates the transaction to close in the fourth quarter of 2021. The financial position, results of operations and cash flows of the Las Vegas Operating Properties have been presented as a discontinued operation held for sale.
Mr. Goldstein added: "We generated positive EBITDA of $244m a quarter, about the same as the first quarter. Our Macao performance reflected sequential improvement, but pandemic-related travel restrictions continued to impact our performance. We do remain confident in the eventual recovery in both Macao and Singapore, and we cannot define the timing of the full recovery, but it's underway and will continue in 2021.
"Singapore remains in the $500m to $600m range annually, although the second quarter was impacted by heightened pandemic-related restrictions for a portion of the quarter. We will also be subject to closures of both portions of MBS from today to August 5 as part of COVID-19-related protocols. This will obviously have a negative impact on Q3 results. In addition, there remains no visibility as to when air traffic will return in Singapore. Unlike Macau, it is difficult to project additional EBITDA from MBS until the resumption of air travel.
"Our considerable investment in Macao continues to take shape. As the market recovers Four Seasons and the Londoner represent growth opportunities, and we continue to have the largest footprint in this incredible market. China continues to demonstrate economic resilience. The spending in Macao is very strong at the premium mass level for both in gaming and retail perspective you may want to reference page 29 and 30 in your deck," he added.