By
Phil
- 1 February 2021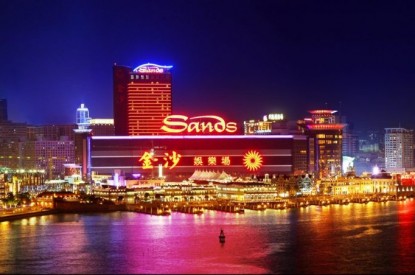 With Macau's casino licences up for renewal, executives at Sands China do not believe China's Central Government in Beijing will use it as an opportunity to get mainland Chinese companies involved with casino operations.
Wilfred Wong, President and Executive Director of Sands China, said: "We have not picked up any nor have we been consulted on whether there should be any participation by Chinese companies. Gambling in China is not considered to be legal, so I don't think this is really in line for the policy consideration of state-owned enterprises. We are as eagerly waiting for the government's direction. We only have about 17 months left before the concession expires. And all we know is that the government is adopting a process, which includes public consultation on the performance of the concession and the targets of achieving diversification. It's a very tight timetable that we are running against, especially with the government putting all their energy into the fight against the pandemic to ensure that visitors can continue to come."
Sands Chairman and CEO Rob Goldstein added: "I know there's an out-sized belief by some people who believe equity should be sold to Chinese companies, but there's not a big appetite [for them] to invest in gambling."
Speaking earlier in the week at an event held by the France Macau Chamber of Commerce, Ms Priscilla Roberts, Associate Professor at City University of Macau, said: "I think it's quite possible that American casinos will no longer be as welcome in Macau. There may be some pressure for the casinos to be more China operated, which may be an opening for localisation, so to speak."
Macau's casino revenue increased by 2.6 per cent between January and December although January's total of MOP$8.02bn (US$1bn) marked a fall of 63.7 per cent from January 2019's total.