By
Phil
- 8 June 2015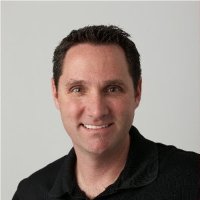 Shoutz, Inc. and China Netcom Technology Holdings Limited have signed an agreement to implement Shoutz's Grand Rewards loyalty and second-chance platform and launch a video lottery program in two Chinese provinces.
The Grand Rewards platform is an end-to-end solution for lotteries that can increase customer engagement, drive ticket sales and encourage brand loyalty. Shoutz and China Netcom Technology plan an initial release of Grand Rewards for Hainan Sports Lottery and Chonqing Welfare Lottery players.
The Grand Rewards platform maximizes customer engagement by offering players several chances to win loyalty rewards. Advertisers and corporate sponsors will provide small prizes and coupons for instant-win games within Grand Rewards, as well as more valuable prizes that players can win in regular second-chance drawings.
In addition to the Grand Rewards platform, Shoutz will work with China Netcom Technology to launch its proprietary T3 Video Lottery Terminals in select areas. Future plans also include launching a lottery television game show.
"Shoutz is very excited to be partnering with China Netcom Technology Holding Company to bring our Grand Rewards second-chance platform, our T3 Video Lottery Terminal, and a televised lottery game show to China. China Netcom is an impressive company with a great management team. Together, our companies are going to grow a large business in the China market," said Jim Mueller, founder and CEO of Shoutz, Inc.
"Grand Rewards will add significant experiential value for lottery players in the PRC. We believe that cooperating with Shoutz is not only in line with the development strategy of the Group, but also adds new elements and opportunities for the Group to develop its lottery business in the PRC", said Lin Zhi Wei, Chief Technology Officer of China Netcom Technology Holdings Limited.