By
Phil
- 16 March 2019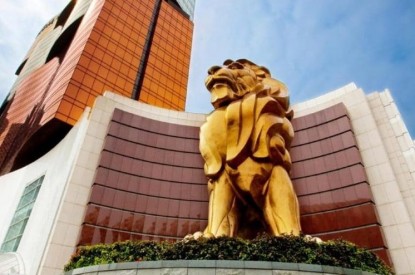 The Macau government has kick-started its casino relicensing process by extending the licences held by SJM (Sociedade de Jogos de Macau) and MGM Grand Paradise to mid-2022 although there has been no indication to what might happen after this date.
The new expiry date coincides with the expiry date of other concessionaires so that all the original gaming concessions will expire at the same time.
The government said the move would maintain 'social stability and job security.' SJM and MGM will have to pay 200m patacas ($24.8m) for the extension to their licences and commit to improving retirement and termination protection to their workforce.
MGM said: "MGM Grand Paradise Limited is pleased to be able to continue our efforts to contribute, with the support of the Macau Government, to Macau's future, continuing fulfilling the obligations of our gaming sub-concession contract, as well as our social responsibility commitments. MGM believes that this news is extremely encouraging and especially meaningful to our over 10,800 employees. With the signing of the extension to our sub-concession, we will be able to continue our contributions to Macau with diversified art and entertainment experiences through seamlessly integrated technology, and, under the positioning of "One Center, One Platform", coordinate with Macau Government in shaping Macau as a World Center of Tourism and Leisure in the Greater Bay Area."
Dr. Ambrose So, Chairman of the Board of Directors of SJM, said: "SJM welcomes this extension and the reasonable terms set by the Macau Government. Synchronising the expiration dates of all concessions and sub-concessions is very much in the interest of Macau and its tourism industry."
Union Gaming Analyst Grant Govertsen believes the licences will be extended beyond 2022 and that the 'big six' will stay in Macau.
"At some point in 2020 the new government and the legislature will begin studying the concessions in earnest, but will likely need a few years to come to any conclusions," he said. "At some point towards the middle of the next decade the rebid process will commence. We also expect a seventh (or eighth) concession could materialise, in part to clean up the service provider casino construct."