By
Phil
- 1 March 2019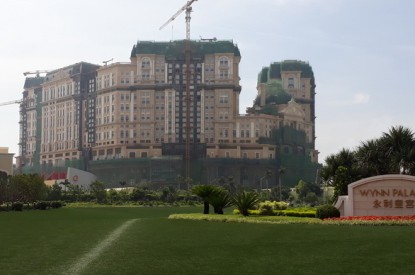 The opening of SJM's Grand Lisboa Palace cannot come quick enough for the Macau operator who has been left behind in terms of market share in Cotai.
Whilst net gaming revenue earned by Sociedade de Jogos de Macau was HK$33,677m in 2018, marking an increase of 8.3 per cent from the previous year, its growth is lagging far behind that of the overall Macau casino market of 14 per cent over the year.
Adjusted EBITDA of the group was HK$3,724m, an increase of 21.1 per cent from the previous year. Profit attributable to owners of the company was HK$2,850m, an increase of 45.2 per cent from the previous year. SJM had a 14.9 per cent share of Macau's gross gaming revenue, including 19.5 per cent of mass market table gaming revenue and 12.2 per cent of VIP gaming revenue.
The group's flagship Casino Grand Lisboa had an increase in gross gaming revenue for the year of 4.7 per cent, and increases in Adjusted Grand Lisboa EBITDA and attributable profit for the year of 24.3 per cent and 33.8 per cent, respectively.
Grand Lisboa Hotel's occupancy rate increased by 1.7 per cent to 95.5 per cent for the full year, whilst the average room rate decreased by 7.1 per cent to HK$1,495m. The group maintained its strong balance sheet, with cash, bank balances and pledged bank deposits totalling HK$18,838m and total debt of HK$15,445m as at December 31 2018.
The group said 'construction of the Grand Lisboa Palace, the group's integrated resort on Cotai, is proceeding apace and the Group is looking forward to completing construction in the first half of this year and beginning operation as soon as possible thereafter.'
Dr. Ambrose So, Vice-Chairman and Chief Executive Officer of SJM Holdings Limited, said: "Macau's casino gaming market continued its growth momentum in 2018 and SJM achieved material gains in Revenue, Adjusted EBITDA and Net Profit. Our Grand Lisboa Palace also made progress in 2018 and we look forward to completion of construction in the coming months. We are pleased to propose an increase in final dividend for the year."
Union Gaming Analyst Grant Govertsen said: "Given the length of obtaining the necessary government permits and approvals, we still think that very late 2019 is the most likely opening time frame [for the opening of Grand Lisboa Palace]. As such, we continue to model a 2020 economic impact for the property, While the company grew portfolio-wide mass in the high single digits and within striking distance of the market-wide growth rate, VIP continues to underperform the market (with the underperformance accelerating in the fourth quarter 2018)."
"Ultimately we attribute this to the widening gulf between the peninsula and Cotai with VIP customers, all other things being equal, exhibiting a flight to quality and patronising new properties and/or new/refurbished VIP rooms on Cotai," he added.
Analysts at Sanford C. Bernstein added: "On Grand Lisboa Palace, management is confident that the construction will be completed by June 2019 and opening date will depend on when it receives government approvals. The process normally takes five to six months per management, but we think it could take longer."