By
Phil
- 28 July 2014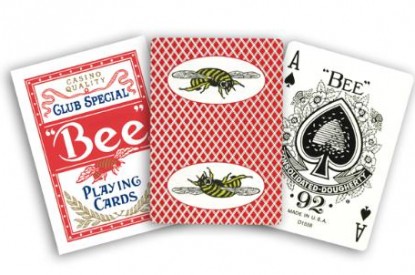 The United States Playing Card Company (USPC), manufacturer of premium playing cards under brands such as BEE, Bicycle and Hoyle, announced the acceptance of membership of its subsidiary, The United States Playing Card (Macau) Company Limited, into the Macau Gaming Equipment Manufacturers Association (MGEMA).
USPC, established in 1867, has been continuously serving the Macau casino industry since the first concession was awarded to S.T.D.M. more than 50 years ago.
Of the company's membership into the MGEMA, USPC President Michael Slaughter said, "We enter into our next half century of Macauservice with excitement and a desire to support the local market. We will continue to seek out opportunities from within Macau, not just from afar, in order to deliver value back to the people of Macau as well as our casino customers."
MGEMA founder Jay Chun said, "We are excited to have a company in MGEMA with such a rich history and look forward to working with USPC as they continue to evolve in the local market."
USPC continues to demonstrate its commitment to Macau, hiring local employee, Ao Iok Kong in 2008, and then expanding its local talent ranks in 2012 with the hiring of local employee Lao Pou Meng and resident Adam McGregor. It will exhibit at the upcoming Macau Gaming Show on November 18 to 20, 2014.