By
Phil
- 22 September 2020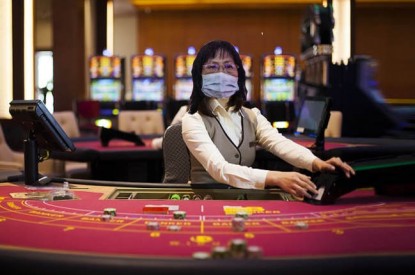 Analysts believe that Macau's casino recovery will be led by mass gaming with any bounce back in VIP to be affected by new regulatory controls.
Investment bank Credit Suisse believes the recovery could be hampered due to 'structural pressure' on VIP gaming. It estimates a 77 per cent year-on-year fall in GGR in the fourth quarter of the year compared to a consensus of 30 per cent.
Analysts Kenneth Fong, Lok Kan Chan and Rebecca Law said: "We believe the VIP system will substantially scale down over the next few years, dragging the pace of recovery. Unlike in 2010-14, when the central government had targeted corruption, this time around Beijing is targeting gambling activities. This hurts big players demand, affects junket debt collection and blocks funding channels for big players. According to the State Council Information Office, it could be a three-year campaign until 2022."
"Without a healthy VIP junket system, casinos would lose one of the key sources to grow their premium mass players, as these players lost one of their major channels to move money (30 per cent of their gambling funds go through the VIP system)," they added. "A base-mass-led recovery without any meaningful uptick in money spent would lower casinos' profitability, and the new supply (3 new projects in 2021) would take the market longer to absorb."
Macau's GGR from September 14 to 20 of MOP1.8bn(US$225.5m) was described as 'disappointing' by Sanford Bernstein Ltd.
It said: "We expect the visitation to continue to increase over the next several months. Visa issuances for the rest of mainland China will begin on September 23 and should begin to boost visitation and GGR by mid-October, but Golden Week is likely to be subdued."